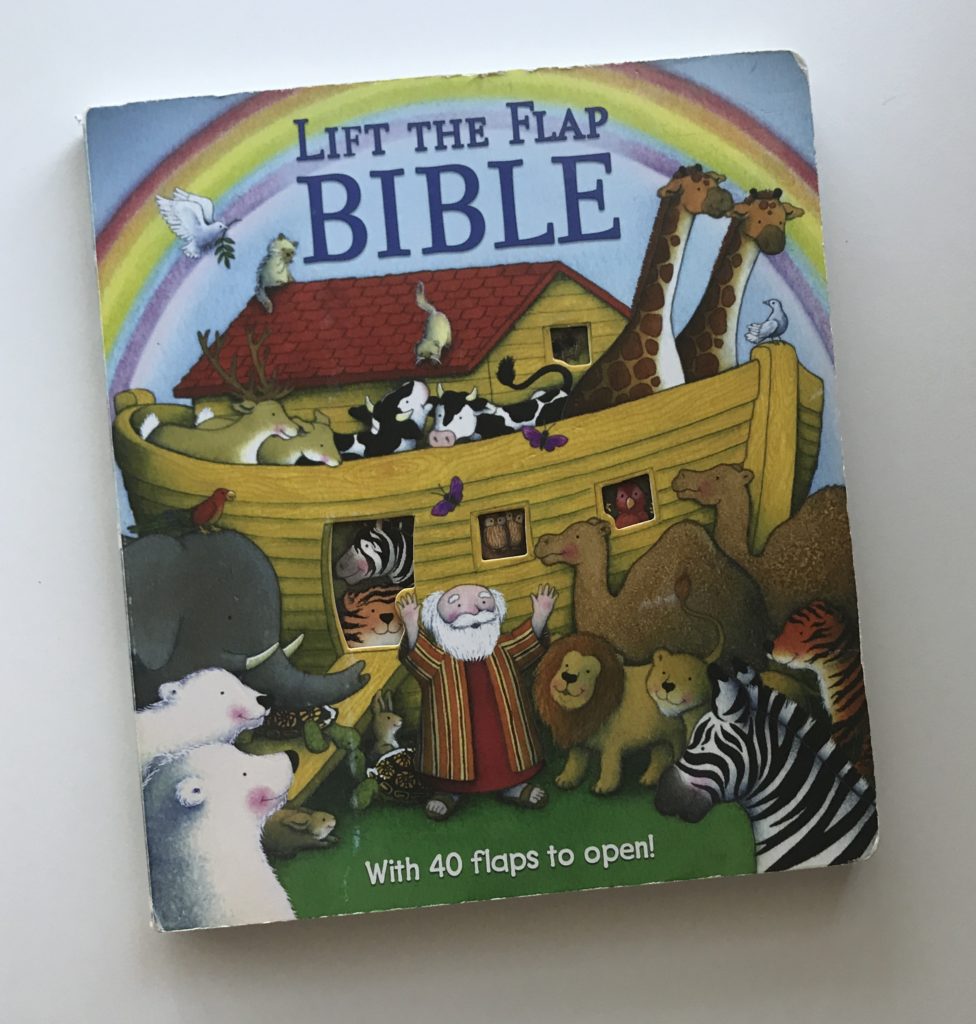 Target Reader:
Lift the Flap Bible is noted as being for children 3 to 5. We have been reading this book since our oldest was 1 though. I would say it's ideal for all young children and even toddlers too. It does have flaps though, obviously, so if you have one of those flap-ripper-toddlers you will have to watch them closely. This would be a great book for a child in a not-so-christian home, it is a really  good mix of bible stories to expose a young child to the scriptures.

Price:
Around $10 – Click here to find it on Amazon.
Our Thoughts on this book:
Lift the Flap Bible is a great children's bible book to add to your collection. At a $10 price point, it makes a great gift too!
Everyone always talks about Sally Lloyd Jones' Jesus Storybook Bible, but we actually prefer this book and her Hug-a-Bible more.
The stories are perfectly brief. You could use this book as a dinner table devotion with children, and read one story per day. Typically when we read this book, my kids don't let me get away with only reading 1 page, we usually read the whole book. It isn't too long to read the whole book in one sitting.
It covers a broad range of stories and the flaps really go well with the "action" in the stories. For example: The Through the Roof story – The flap opened shows the "action" of them lowering the man down. For the story of Jonah – opening the flap shows the "action" of him ending up in the whale's mouth. There is only so much animation that can exist in a picture book, and I feel like this book does a great job to help my children understand the bible stories.
Overall, we have loved this book in our home so we wanted to share it with our readers!!
---

© Lift the Flap Bible by Sally Lloyd Jones (Author) and Tracey Moroney (Illustrator), SFI Readerlink Dist., 2011.
---
This post may contain affiliate links. I may earn a small commission from purchases made through them, at no additional cost to you. Thank you for your support!